Who We Are
Founded in 1995, Citilogistics has over two decades of experience providing professional and cost-effective fulfillment and distribution solutions, allowing us to manage your entire supply chain across the world.
Headquartered in the Mississauga, with locations in Toronto, Montreal, Vancouver, Europe, and Asia Pacific, we're perfectly placed to deliver exactly what you expect – operational excellence and real value for money.
Whatever your business sector, we have the resources, expertise and flexibility to truly offer a complete solution to meet all your needs. We pride ourselves on delivering outstanding quality of service to ensure your goods always arrive at the right place at the right time, in the right condition.
Tracking
Our proprietary tracking system, Shiptools, allows for optimized tracking for you and for your customers. In Shiptools we maintain our own shipping data while simultaneously linking into multiple sources. This platform can stand on its own as the primary tracking device for your shipments, or can feed into your own proprietary system. Consolidating this information makes our system extremely efficient, and more reliable.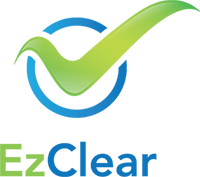 Citilogistics partners with EzClear to offer you a time and cost effective DDU collection application. This new payment platform replaces the collection of fees at the time of delivery by the courier. Once prepaid through EzClear, items are released for easy door drop-off to your customers. This means that parcels will not be directed to collections facilities, and lowers return costs otherwise incurred when fees are declined upon delivery.
What We Offer
We offer seamless delivery and returns solutions to international retailers with ecommerce markets inside Canada. With our unique network of locations and partnerships, we are able to provide our clients with creative, customized ecommerce solutions that take advantage of our unique relationships and innovative technology.
We cater to the specific needs of our clients, offering flexible services that are compatible with existing proprietary systems, or professional preferences. The result is a transparent and informative service that brings your products from their initial touch-down in Canada right through customs, handles duties and taxes, and gets your goods to your customers, as well as managing all aspects of your returns on an expedited timeline. Whether your business needs lie in improving the logistics of your returns, shortening delivery times, or the whole bag, we will meet your expectations–and save you money as we do it. Contact us today.